Searching for Firkowskis!
"In Their Words - German" - Released
 T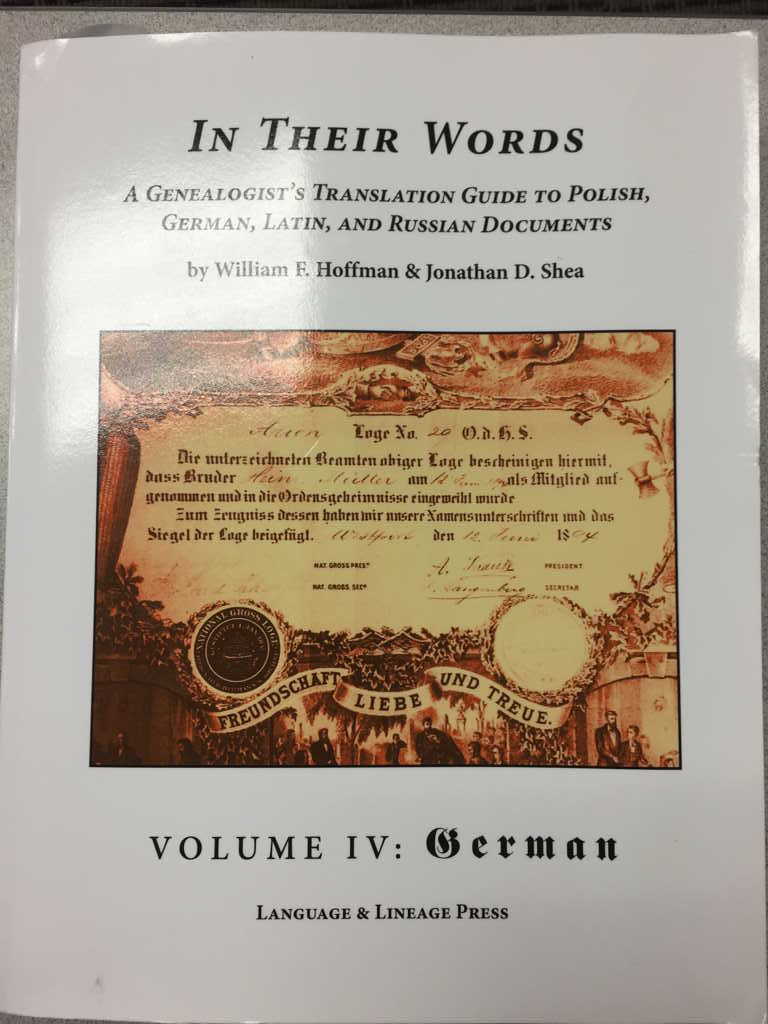 he long awaited day has arrived. The series of books that are guides to researching docments in other languages is complete. For awhile now, the translation guide books for Polish, Latin & Russian written by William Hoffman & Jonathon Shea have been available to researchers to help them translate these different languages to English. The last book in the series "In Their Words - German" has been completed and will be available starting Monday at Langline.com. The debut of this long awaited research guide was made during the Polish Genealogy Conference this weekend by the Polish Genealogical Society of Connecticut and the Northeast. Within a matter of hours of hitting the table all available copies sold out. I am now proud to have the final volume of this wonderful collection of books. Because of the complexity of the old German script, the final volume to the series is much larger than previous versions and costs a little bit more. The volumes for Polish, Latin & Russian are available for $35 & the German volume will be available for $49. If i were you I would try to get your hands on this book immediately as the first printing is likely ot sell out quickly. You should be able to order your copy at http://www.langline.com on Monday.
Read More