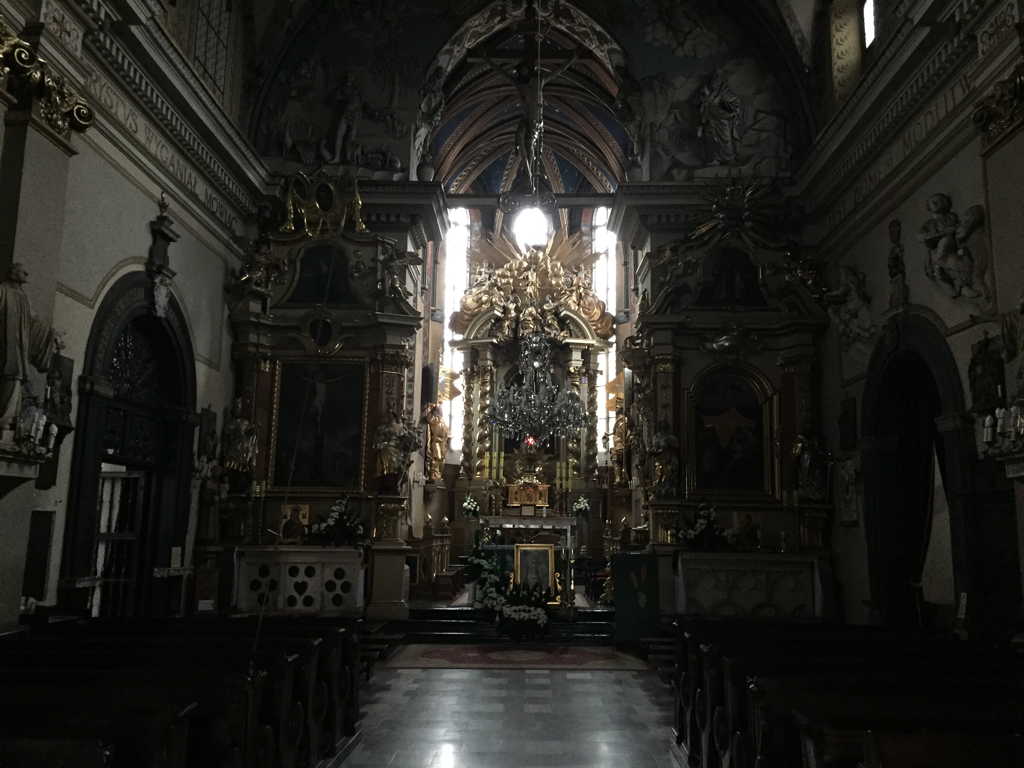 Located in the town of Niepołomice is a church called Church of 10,000 Martyrs to honors those that have died because they were Christians.
Today, a Christian will die about every 10 minutes because of their faith.
The church was originally built in the mid fourteenth century with funds from Casimir the Great.
As with many of the old churches, it is quite dark inside, but the elaborate decorations amaze the eye.