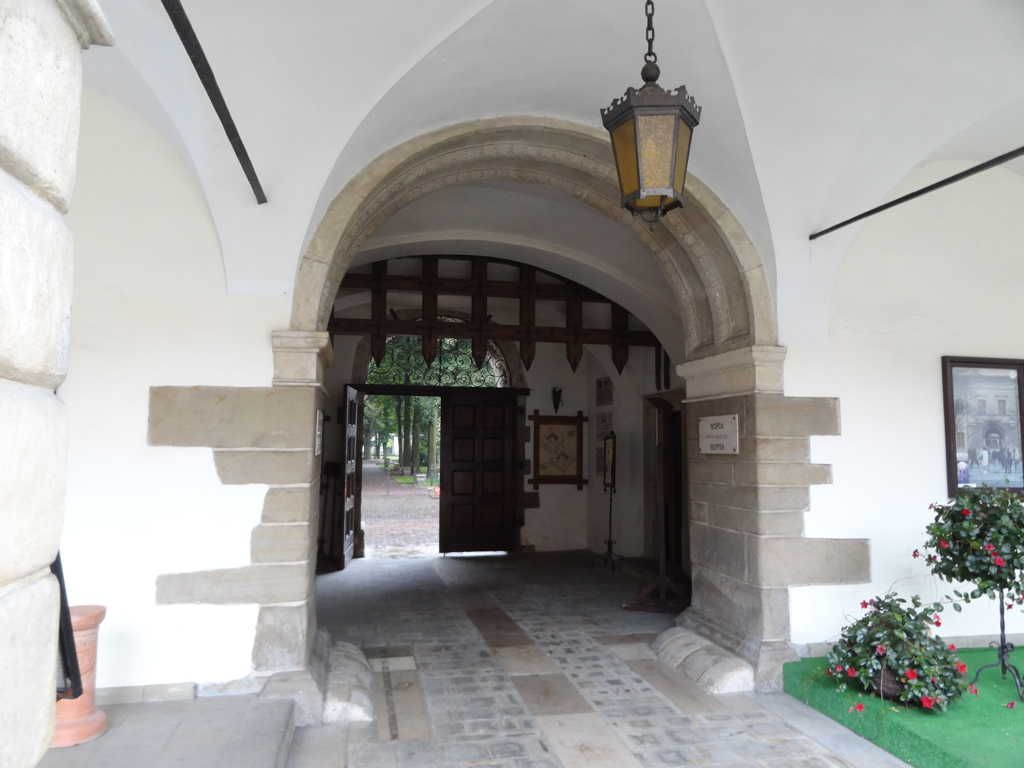 Niepołomice Castle was bult in the 14th century & is often called the second Wawel (After Wawel Castle in Kraków). It wasrenovated in the mid 16th centry. Today it houses a museum and is also used for weddings. 
Just outside the castle is Osada Podegrodzie which is a small Ethonographic Museum. It turned out that it was closed when we were there, but I managed to get a few photos through the fence.
Beautiful hanging flowers adorn each level of the castle. I have yet to identify them, but found them quite stunning.
The museum holds many artifacts and works of art depicting the history of the Poland and the area. The museum also houses taxidermy animals from a local hunting club.
Our day ended with a visit to Gosia's brother Adam & his family. I was able to meet his wife Kasia & their son David, who I was meeting for the first time. It was a wonderful visit.