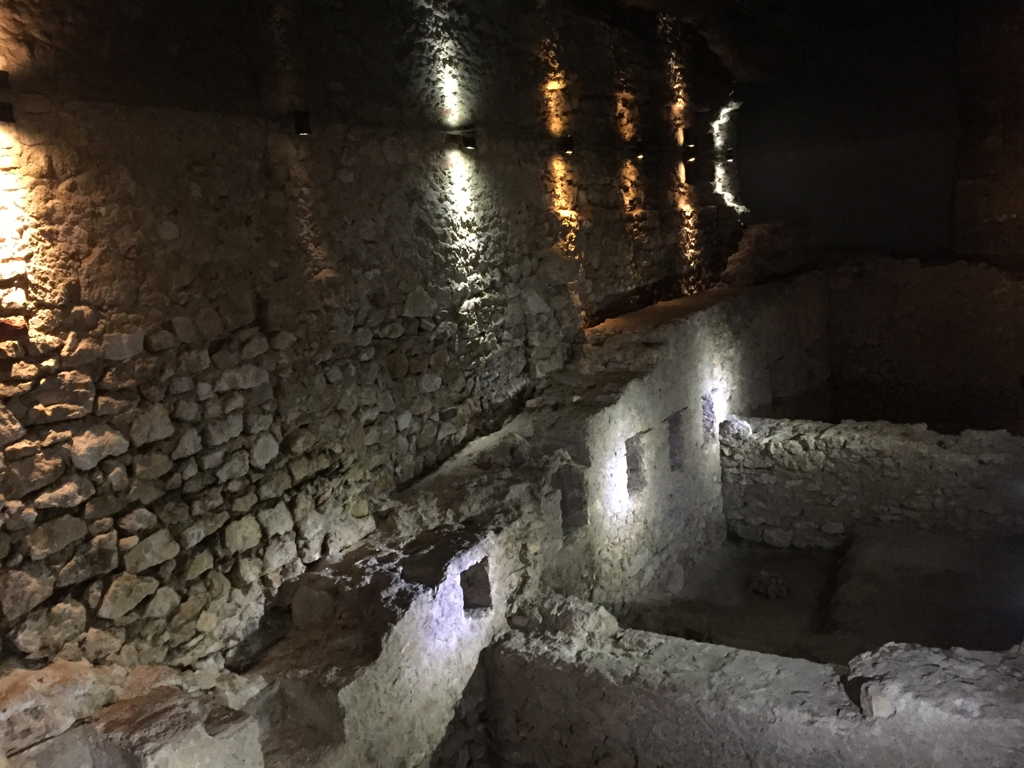 In 2005 archealogists dug up the Rynek (Marketplace) in Kraków to learn what was underneath their feet. Everyone knew that
there was something under Rynek, but nobody knew what & finally permission was given to explore. I was there in 2004 & in 2006 & I never had known that it had been dug up and excavated by archealogists. What they found helped answer many questions, but also left them with many questions unanswered that still need to be explored.
They did learn that there were settlements there that were older than they thought. They discovered old tools, jewelry, coins, pottery and even remnants of log homes. One area they discovered showed evidence that a massive fire swept through the village, from the burnt logs that were left behind. You can walk along a glass floor walkway and view the remains of the old stone foundations. There is a model of Kraków that is underneath the fountain above in Rynek. This was such a wonderful find!
Most people who go to the marketplace are not aware of the rich history right below them. There is an entry to the underground museum in Sukiennice (Cloth Hall) if you are interested in seeing what was discovered. If you want to go, you will need to get your tickets ahead of time as there are a limited number of tickets available for various time slots. You can check when there are openings in real time from the sign outside. Since almost everyone visits Rynek in Kraków, I would HIGHLY recommend going to the underground museum. You will not be disappointed!