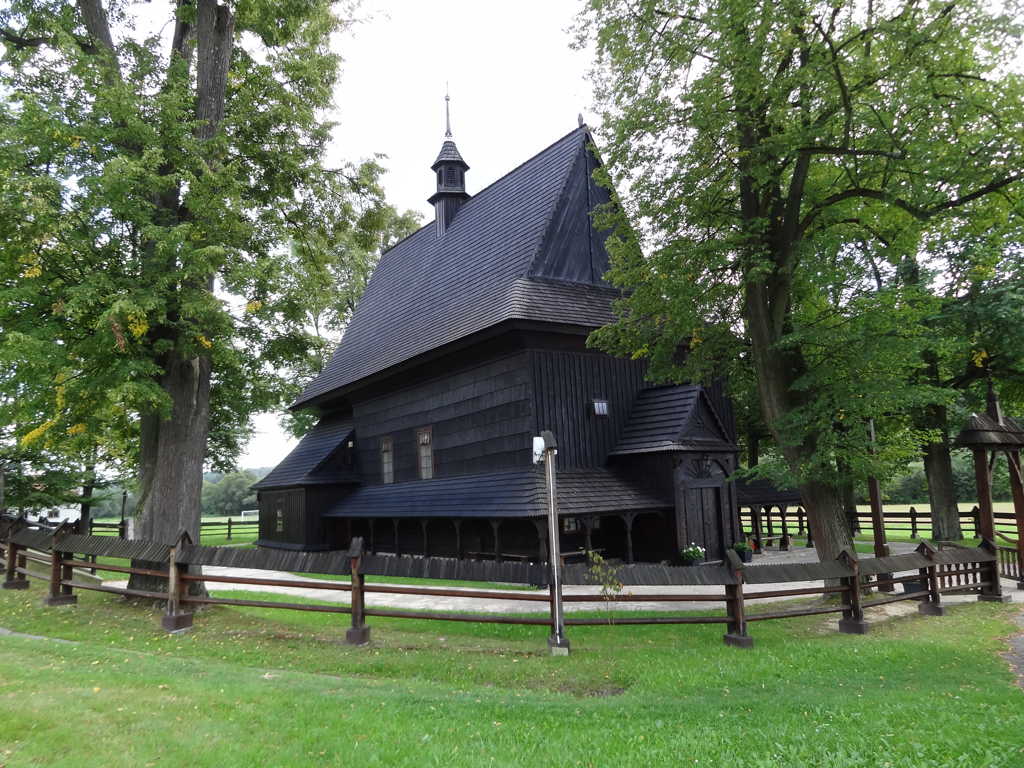 Only about 6km from Lipnica Murowana, there is another wooden church built in the 17th century in the village of Gosprzydowa.
The Uszwica River runs through the center of the village & the church of St. Ursula is just outside the main village along the main road from Lipnica Murowana to Gnojnik, so it is easy to find.
Sadly, there was no access to the inside of the church, but the surrounding trees, hills and fields create a picturesque view as you see in the photographs.
The bell tower sits at the entry gate to the church to welcome all visitors.
These pictures show how beautiful this church is, much better than words can describe.