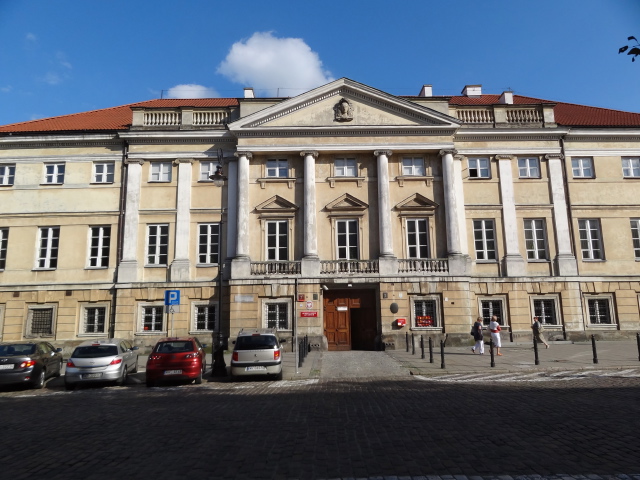 On the 9th of August I was walking around Warsaw with my cousin from Brwinow and I came across the most popular State Archive in Warsaw. This archive holds the oldest records. I had no plans for any genealogy research there that day, but I had to take a photo.

I had been in this area of Warsaw twice before, but failed to recognize it as one of the State archive buildings.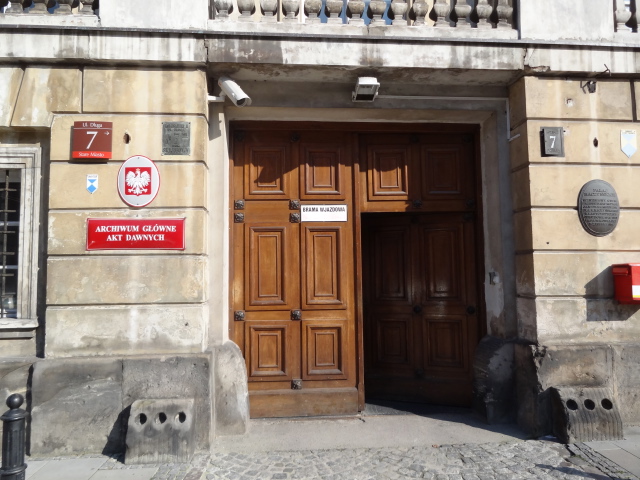 There are many things to see near this archive so if you plan to go to the archives, it will be easy to take some time to see other places in Warsaw. Almost directly across the street is the memorial monument to the Warsaw uprising.