The mill still gets used today, but only for small batches of grain after harvest. It is also now used to help teach students about the process of milling flour.
The flour mill is located about 200 meters east from cross roads to Paradysz and to Opoczno, on the Weglanka River. This mill used to be run by water wheel, but now the wheel has been removed and is run by electric motor. There has been a mill here or nearby for a long time. It is shown on maps from the XVIII/XIX century. The present mill was built in about 1890 & was made of wood, with a stone foundation. The mill was inherited by Magdalena Firkowska-Górnik after her father died in 1983. This mill was originally built and owned by Count Plater who live in Białaczów & later 
sold it to Madalena's grandfather before WWII. They had been living in Tomaszów & after purchasing the mill they moved to Miedzna Drewniana. The mill then passed to her father and then eventually to her, so it has been in the family for three generations (Four generation if you count her son).
A few of the machines are still made of wood, but most that grind flour are steel and cast iron. In 1970 the system was upgraded. These machines were formerly German, imported from Silesia & are very old, like the history of the mill.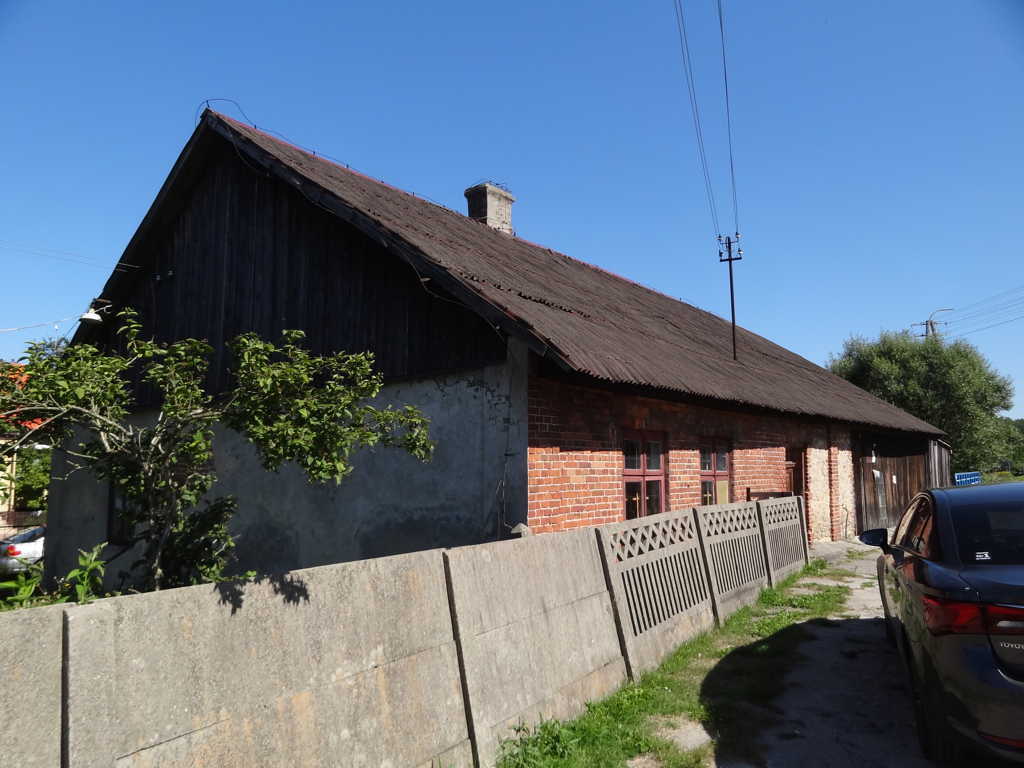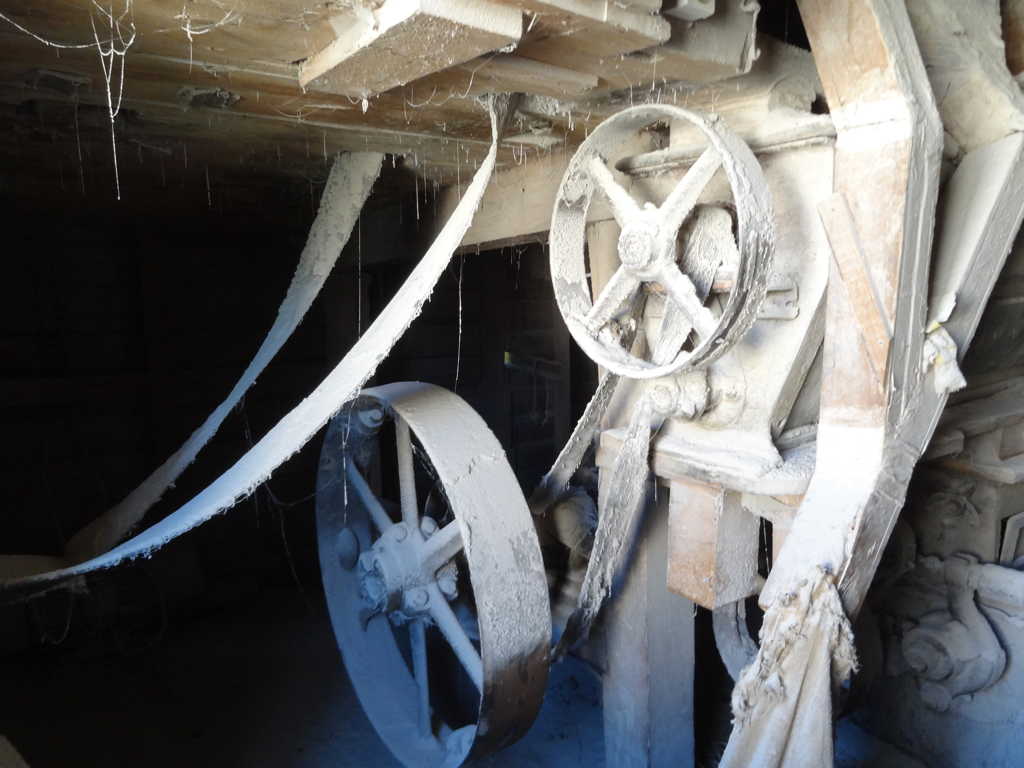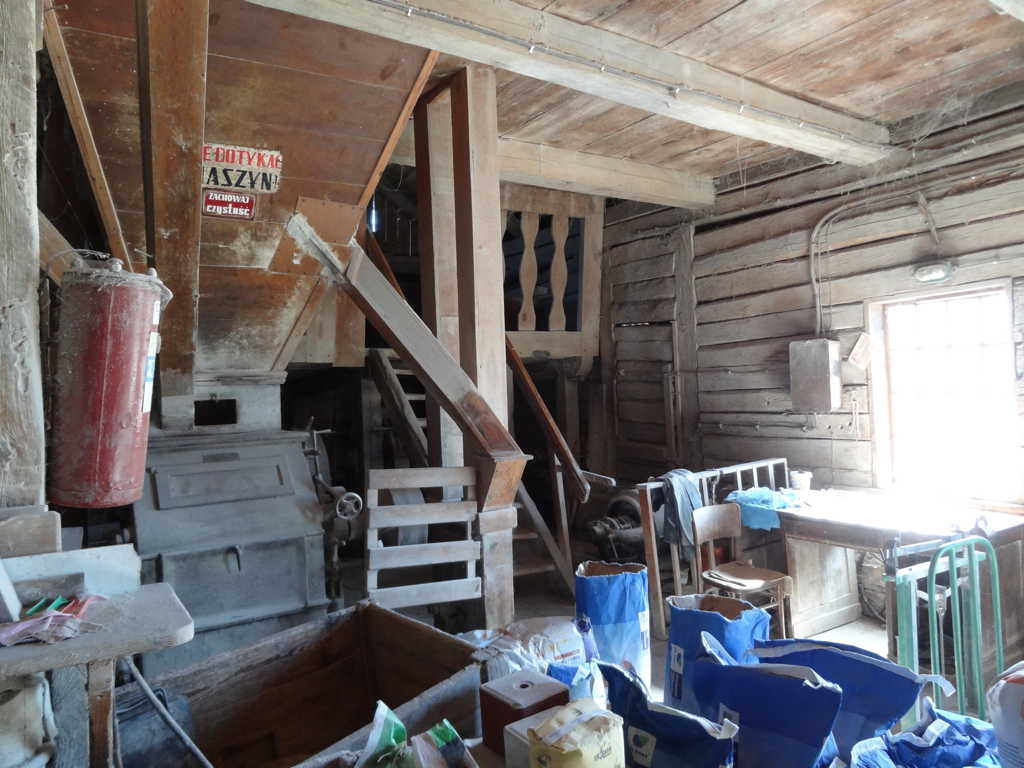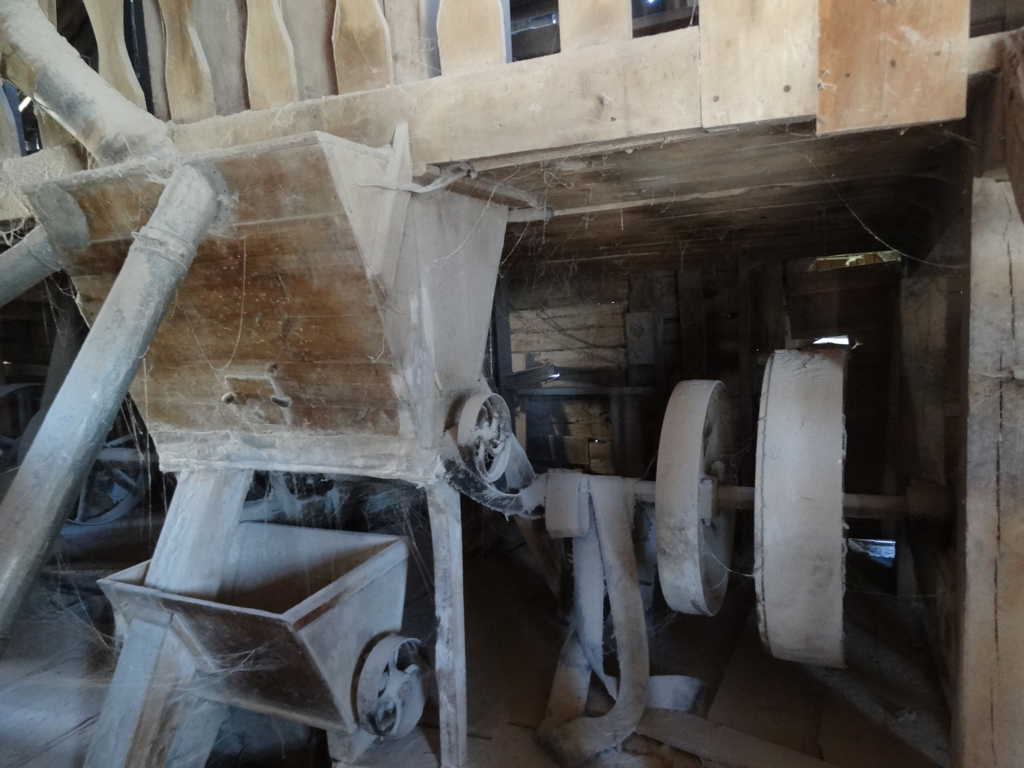 While we were traveling to the church in Żarnów we were passing through Miedzna Drewniana. Miedzna Drewniana is a small village that is the home to a relative. Gosia mentioned that there is a mill nearby that belongs to this relative & we should stop and see it and say hello. After driving and not finding it, we asked a local where it was & discovered that we had driven right past it. We had a short but nice visit with the Górnik family.