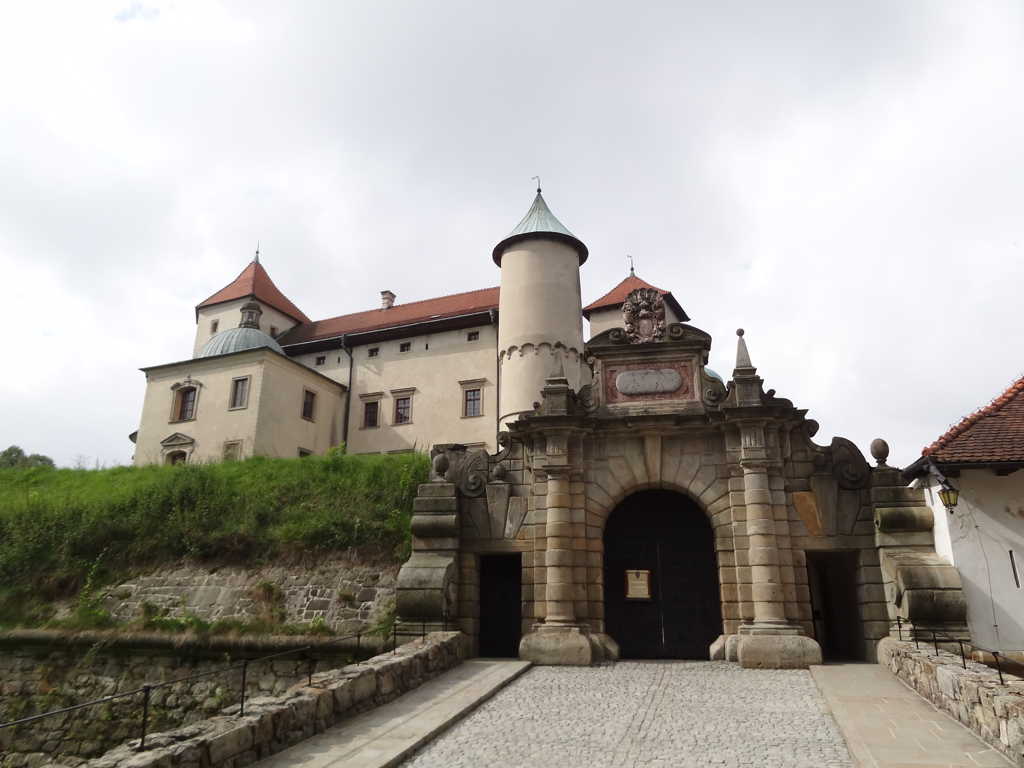 Nowy Wiśnicz Castle is located in the village of Stary Wiśnicz in southern Poland. This castle was originally built in 1397 and has had changes to its structure over the centuries.
It is a wonder to behold all by itself, but you get a guided tour of the inside where not only are there displays of the rooms, but also sculptures by Czesław Dźigaj. Czesław Dźigaj created over 80 monuments to Pope John Paul II that are displayed around Poland. In addition he has created carved doors for some of the churches in Poland.
Students of architecture have created replicas of elaborate pieces of architecture that are also on display. The furniture displayed is fantastic along with other works of art. One room holds numerous models of castles from the area.
It is not that far from Kraków & I would recommend paying this castle a visit.